Whose head was worse?
Hasim Rahman after his fight with Evander Holyfield which took place back in 2002.  The fight was stopped after 8 rounds and Holyfield was given the victory after being ahead on every judge's score card.  The ref after advice from the doctor stopped the fight.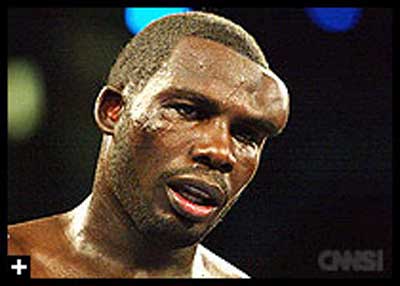 Here is two shots of Fernando Vargas' eye after his TKO loss to Shane Mosely back in 2006.  The fight was actually a very close fight until the fight was stopped in the 10th due to that massive swelling that you see on his eye on your left.
Mark Hominick's massive hematoma after his loss to Jose Aldo on Saturday night.  This fight was allowed to continue and Jose Aldo remained the champ winning by unanimous decision.  So in your opinion who's head looks worse???  Let me know.